Early Intervention Preschool Program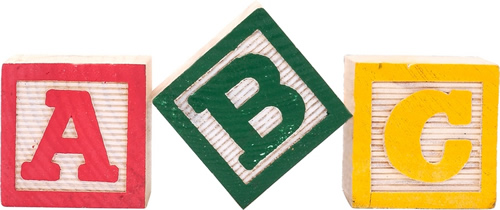 _________________________________________________
Exceptional Beginnings
Providing programs and services to eligible children ages 3 to 5 with special needs or developmental delays in Westmoreland County
_________________________________________________________________________________________
Questions about our program....
What is the Early Intervention Program at WIU?
Early Intervention provides support and services to children ages 3 to 5 who are developmentally delayed or have disabilities in Westmoreland County.
Children may also be eligible for Preschool Special Education if they meet the criteria for one of the following disability categories AND are in in need of specially designed instruction. A comprehensive evaluation will determine this.
Deaf/Blindness
Autism
Emotional Disturbance
Hearing Impairment (including Deafness)
Intellectual Disabilities
Multiple Disabilities
Orthopedic Impairment
Other Health Impairment
Speech or Language Impairment
Traumatic Brain Injury
Visual Impairment (including Blindness)
Who Provides These Services?
These services are provided by staff either licensed or certified by the state of Pennsylvania. All information is confidential. All services are free of charge.
How do I Make a Referral? Referrals are made by calling the WIU Early Intervention Program at 724-836-2460 or 1-800-327-9487 between the hours of 8:00 am and 4:00 pm. Referrals for children ages birth to 3 can be made by calling Westmoreland Casemanagement at 724-837-1808. For children that are over the age of 5 and are enrolled in a school-age program, contact your school district.
---

Helpful On-line Resources
Resource for families with information on developmental milestones and Early Intervention--click link above to see the brochure
The Early Learning GPS is an online interactive website that helps families learn the most important things they need to know and can do to help their young child grow. Parents responses help to customize tips and resources. Go to
https://www.earlylearninggps.com/
Westmoreland County Head Start Programs
Click on the link below to find information about Head Start Programs in Westmoreland County operated through Seton Hill Child Services, Inc. (724-836-0099) and Westmoreland Community Action (724-834-1260)
National Association for the Education of Young Children
Parent to Parent Of PA
Links families of children and adults with disabilities or special needs. Call 1-888-727-2706 or go to
www.parenttoparent.org
Early Intervention Technical Assistance
---
Early Intervention contact information:
Brandi Binakonsky,

Early Intervention Administrator, ext. 2312
Amanda Winnor,

Supervisor for the Early Intervention Program,
ext. 2120
Betsy Fanala
,
Early Intervention Secretary, ext. 2209
Joann Maus
,
Early Intervention Secretary, ext. 2341